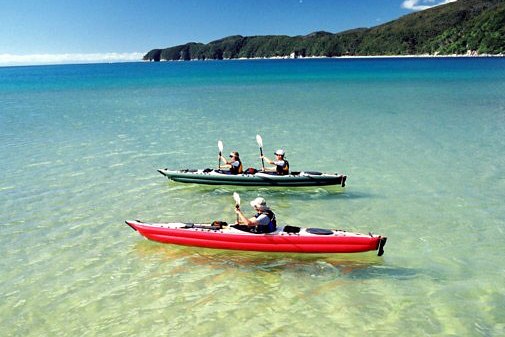 For those of you who love the experience of ocean kayaking there are a few things that need to be considered before starting your trip.
The ocean surf and the weather can be very unpredictable and if you are planning a kayaking trip of any length or distance you will want to check navigation charts, tides and currents, the marine forecast and weather as well as the surf forecast.
To be honest this is not my forte. Anyone who knows me will tell you that I do not possess many navigational skills on land let alone on the water. However, if you follow the right advice you will be just fine. The links I have included below will hopefully help with providing all of the correct information you might need.
Useful Ocean Kayaking Links

Charts for Navigation
Whether you are at home or traveling afar, if you are planning a major ocean kayaking trip you will likely need charts for navigation. There are charts for every area possible so it should be easy to find the information you are looking for. Also be sure to bring a compass along on your trip.
Tides & Currents
Tides and water levels can change quickly whether on the ocean or even while kayaking on a lake. For any longer trips know what to expect so you can make smart decisions.
Marine Forecast & Weather
For obvious reasons checking the weather before you start a kayaking trip is extremely important. I know for myself I have no desire to kayak in high winds or storms and by checking ahead of time I know exactly what to expect and how to plan.
Surf Forecast
Not just for surfers, kayakers need to know the surf forecast as well. If you are kayaking in ocean surf it is critical you check the surf forecast beforehand as waves can turn from fun to scary in the blink of an eye.
Each of the links listed above should help you to be knowledgeable and prepared for any situation. Do the research and be safe… especially on ocean expeditions.
Thinking about doing some ocean kayaking? Check out our inflatable sea kayak reviews for the best in ocean paddling.