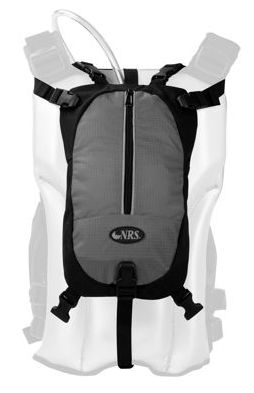 Depending on how hard you want to paddle, kayaking can be relaxing and it can also be a great workout. Staying hydrated is extremely important… especially if you are out in the hot sun.
Keeping your water bottle in an easy access spot is not always convenient when kayaking. Also as anyone who has ever kayaked before will know, in order to drink from your water bottle you have to completely stop paddling and hold on to both paddles with one hand while you reach for your water bottle with your free hand for a drink. It is not so convenient.
That is why the NRS PFD hydration pack is so handy.
I have been seeing more and more kayakers using one of these hydration packs as a method to stay hydrated while paddling. This particular one is designed to easily clip to your PFD, or it can even be used for hiking or other land activities by attaching the removable shoulder straps.
It is extremely durable and can handle a lot of abuse. It has a padded mesh back that breathes easily and will help your back to stay comfortable and cool.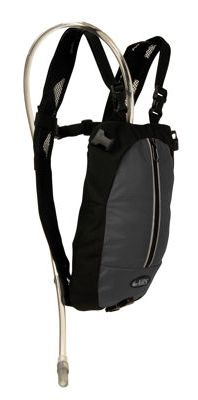 Lifejacket Hydration Pack Stats:
Capacity: 1.5 liter
3.5' flexible hose
Padded mesh back
Removable shoulder straps
2 short straps for PFD attachment
Outer accessory pocket
Includes water bladder
I have a regular hydration pack that I have often thought I would like to use for kayaking but it never fit over my PFD properly and consequently was very uncomfortable.
This hydration pack is specifically designed for a PFD and is a very convenient way to have accessible and clean drinking water while kayaking. It keeps your hands free and your body hydrated.
For more information go to NRSweb.com – PFD Hydration Pack
.