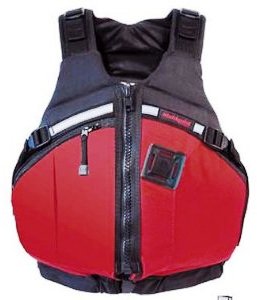 For all of the women kayakers out there you will likely know as I do how uncomfortable a PFD can be. Most lifejackets are not designed for a women's body and consequently can be one of the most awkward and uncomfortable pieces of clothing/protection that you could wear.
As most PFD's are unisex I never really thought in years past about the fit of my lifejacket. Up until this year my lifejacket was old and well used. It had been worn by many people both men and women.
It fit okay but usually within minutes of beginning to kayak it would get uncomfortable. Either the back would ride up or it would rub against my skin or it would cause me to sweat in the heat. I never enjoyed wearing it.  I was constantly wanting to take it off.
A PFD that actually fits?!
This year I decided to look into getting a PFD that was designed specifically for a woman's body. Don't ask me why I had not thought of this before. I guess because I had a PFD to use and although it wasn't the best fit, I knew it worked fine and I simply didn't think of spending the money to replace it.
However I like comfort and I decided I wanted my PFD to actually fit MY body and not everyone's body. I knew that Stohlquist made some excellent PFD's and that they had several models that were specifically designed for women so I started searching there.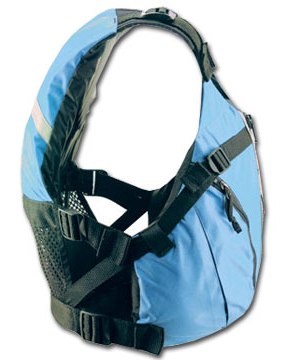 The Stohlquist women's PFD models are:
The Stohlquist Women's BetSEA
The Stohlquist Women's Cruiser
The Stohlquist Women's Kitty
The Stohlquist Women's GETaWay
The Stohlquist Women's eSCAPE
Each of these PFD's have received good reviews from other women… specifically the Stohlquist BetSEA
, and the Stohlquist Cruiser
.
After a little bit of research I decided to go for the Stohlquist Cruiser.
I liked this PFD for several reasons:
It has two big pockets in the front – I can fit my camera and other nicknacks in them.
It has hand-sculpted PVC-free (better for the environment) front foam with supportive inner cups
It has extra wide armholes
It has mesh side panels and lower half back – great for keeping cool in hot weather
I liked the colors!
Stay tuned for my review of this PFD
Once I have worn my Cruiser a few times I will post a review to let you knoew exactly how it fit and how comfortable it is. Stay tuned…
Update:  After wearing it several times my review of the Cruiser is now complete and can be viewed here… Stohlquist Cruiser PFD Review.