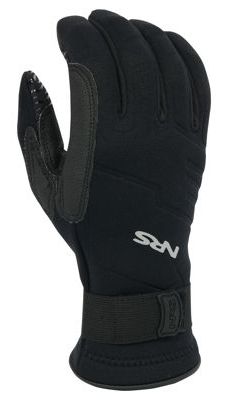 I have used these gloves for almost three years and they are the best gloves for kayaking that I have tried. They are really tough and after three years of use, mine are still in excellent shape. They are extremely durable and feel great on.
Features of the NRS Utility Paddlers Glove:
The back of the hand is 2-mm neoprene with Titanium which adds warmth and there are 3-mm pads that add protection against impact.
The palm and fingers are constructed of rugged yet flexible Amara™ synthetic leather.
Super-tough armored patches on key wear areas offer unmatched protection for active paddling, rowing and rope handling.
GripCote™ on palm and fingers gives excellent grip and added durability.
Wristband with hook and loop closure offer a more secure fit.
They are warmer than HydroSkin® Gloves and not quite as warm as Navigators™ ,Paddlers Gloves™ have the best palm protection that NRS offers.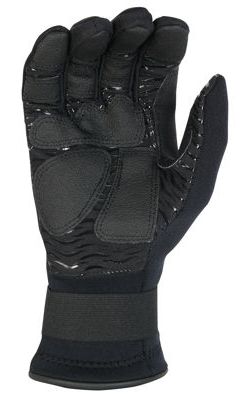 The Paddlers Glove will completely protect your hands from the weather, from blisters and from impacts.
The only thing I found was that in hot weather my hands would sweat. I still wore them in the heat of the summer if I was paddling for any length of distance but I probably would have done better with a pair of gloves with no fingers.
However they still worked wonders for me and for all other types of weather and for anyone looking for the ultimate in hand protection… I would definitely recommend them.
The NRS Paddlers Glove is available for at NRSweb.com – Paddlers Glove
.
Find more reviews on other popular kayaking apparel.