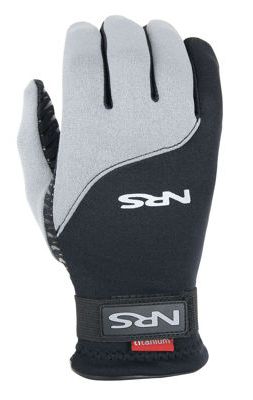 Recently my mom purchased the NRS Crew Glove. It is a basic, lightweight paddling glove that is ideal for protecting the hands from blisters, sun or from a slight chill.
I was looking forward to trying them out when she got them as I myself have the far more heavy-duty NRS Utility/Paddlers Glove.
I have used my gloves a lot and have always liked them but they were a gift and to be honest far more glove than I ever really needed.
Snug, Comfortable and Affordable
I liked my mom's Crew Glove right away. They are very lightweight and fit snug but comfortable. They are much thinner than my Utility Glove as the material is only 0.5-mm Terraprene neoprene with titanium whereas my gloves are 2-mm with 3-mm pads.
The fact that the NRS Crew Glove is so lightweight means that they are not designed for real heavy protection. They offer just enough protection for fair weather paddling in order to protect your hands from blisters as well as from UV exposure and chilly winds.
However if you wanted to also use them in colder weather you could always wear a liner underneath for extra protection and warmth.
I think for the price of these gloves (approx. $20) they are 100% worth it. They are supposedly the warmest lightweight paddling gloves available. As we have only used them in warmer weather so far I can't comment too much on how warm they are but they do feel like they offer enough insulation for most decent weather paddling conditions.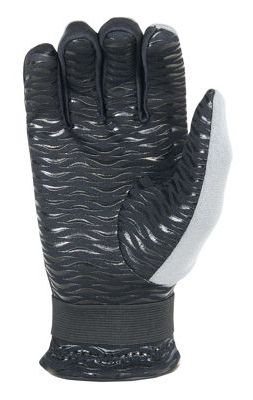 NRS Crew Glove Features
Material: 0.5-mm Terraprene neoprene with titanium
Seams: Single needle with high tenacity thread
Palm Material: Nylon-covered neoprene with GripCote
Wristband logo color coated by size
Final Thoughts
If you are not doing any hardcore paddling and just want a simple and basic paddling glove these ones are a great choice to consider.
I like the extra gripping material on the pads and the Velcro band around the wrist to keep heat and moisture out. NRS is one of my favorite places for kayaking gear and I have always had great success with their name brand gear.
The NRS Crew Glove won't last as long as a heavier glove like my Utility Glove but I can't imagine these wearing out anytime soon. I believe they are an excellent choice for anyone looking for just that little bit of extra hand protection while paddling.
Tip: Sizing chart seems to be spot on.
For more information and pictures visit NRSweb.com – Crew Gloves
.
Or see more kayak gear reviews.