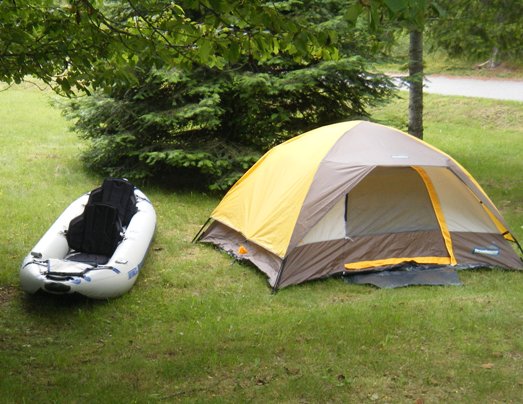 Camping is a huge part of summer for many people and one of the things I love about summer camping is the fact that I can usually bring my inflatable kayak along.
Camping With a Kayak
Camping with a kayak can be ideal for two reasons:
1. If there is a body of water close to your campsite then a kayak is super fun to have along for the trip.
Whether you want to paddle around for fun or do a little a little fishing, a kayak is a great way to get out and enjoy the water with your friends or family and adds a whole new level of fun to the camping trip.
The fact that the kayak is inflatable means you can transport it in the trunk of your car… it doesn't take up much space.
I have found in the past that keeping my inflatable kayak close to my tent means I have a very comfortable place to sit and relax and read a book as well.
It's easy to store by your tent or RV and easy to carry to and from the water when needed.
Both adults and kids can easily paddle an inflatable kayak. It's stable, safe and great for dogs too.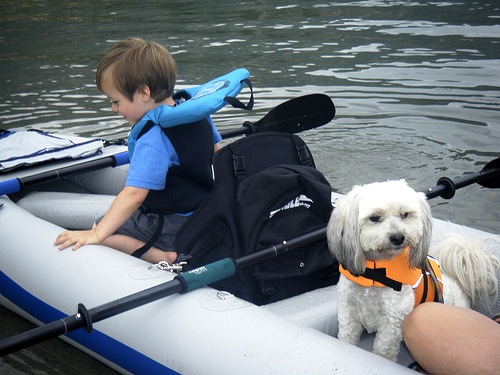 2. The second option is to use your kayak to get to some cool yet remote camping locations.
Portaging is a lot of fun and many inflatable kayaks are able to hold a whole lot of gear.
Load it up with all your camping gear and accessories and paddle your way to a great camping spot.
This can be an ideal way to find remote locations, beautiful waterfalls and hiking trails.
Doing a quick Google search for portaging trips in your area will likely reveal some exciting new adventures you never new existed.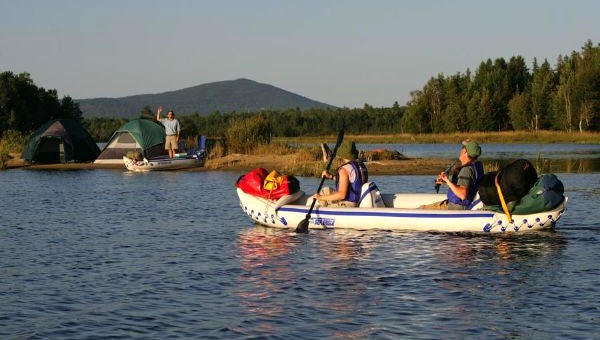 Convenience and Comfort
There's no question that inflatable kayaks are extremely convenient.
I find that many people don't realize how rugged, stable and portable they are until they have a chance to try one.
When deflated they roll up into a fairly small package that can be stored and transported anywhere.
They are the ultimate camping accessory and a great way for the whole family to enjoy the water.
Bring along a foot or hand pump or a good electric pump. Once fully inflated you can leave the kayak inflated for the rest of the trip.
Just be sure to check the air pressure before taking it out each day to see if it needs to be topped up.
Best Kayaks For Camping
It's too difficult to choose just a few inflatable kayaks for camping. In truth any one of them will be great for summer camping trips.
I would recommend a tandem kayak so that two people can go out at the same time.  Some of the tandems can even fit two adults and a child or two.  Many of the tandem inflatable kayaks can be converted for solo use so they are quite versatile.
Click here to see our top 5 list of the best inflatable kayaks.