* This kayak is no longer available.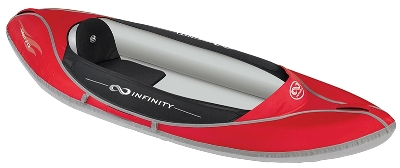 Best Uses: Lakes, easy moving rivers, day trips, camping, travel
Brand: Infinity by Harmony
Number of Paddlers: 1
Stats: Length 8', Width 2' 9", Weight 19 lbs, Load Capacity 287 lbs
Accessories Included: Great backpack with side pockets, comfortable seat, adjustable footrest, hand pump, repair kit, instruction manual, 1 year limited warranty
Kayak Material: 840D Nylon, Tri-laminated 500D PVC Tarpaulin
Pros: Stable, very portable, easy to lift, quick to inflate, good maneuverability, compact, easy entry and exit, nice spray visor, comfortable seat with good back support, footrest, drain plug, easy to paddle, comes with great backpack for easy carrying
Cons: Almost no storage space, no D-rings
More Detailed Info
In truth I was very pleasantly surprised with how much fun the Infinity Orbit 245 was to paddle. Very often with smaller inflatable kayaks in this price range, the tracking, performance and sometimes comfort are lacking.
However I found the Orbit surpassed my expectations with comfort, performance and ease of use. For an 8 foot long inflatable kayak, it tracked quite well, was very responsive and took very little effort to get moving at a good pace. I was impressed.
For not a lot of money, the Orbit offers some excellent features such as…
Grab Handles
The Orbit only weighs 19 lbs. and consequently can easily be carried by any person. It folds up into a small package and fits easily into the backpack that comes with it.
When the Orbit is inflated I found I could very easily lift it and carry it to the water with the side grab handles.
I wish more solo inflatable kayaks had these side grab handles. They make it so easy for one person to pick up and carry the kayak. This is a great feature. The Orbit also has grab handles at the front and back.
Backpack
I absolutely love the backpack that comes with the Orbit. It has padded and adjustable straps for your shoulders and big mesh pockets on both sides that can be used to carry extra gear or your paddles.
The backpack is large enough to fit the kayak as well as the seat and pump.
I found it very easy to get the Orbit out of the backpack as well as back in once it is deflated and rolled back up after use.
Great Seat
The seat for the Infinity Orbit is padded and Velcro's to the bottom of the Orbit floor. The back of the seat securely attaches to a clip on the back end of the Orbit.
I found the seat to be quite comfortable. The backrest leans against the back of the kayak and I found it to offer good back support.
Attached Footrest
There is a small, adjustable footrest at the front of the Orbit floor. There are four separate loops that the footrest can attach to so you can adjust it depending on your height.
Side Paddle Park
Another fantastic feature that the Orbit has is a couple of Velcro loops where you can park your paddle.
I have not seen this feature on many inflatable kayaks and it is a really handy thing to have. You can park your paddle there at any time so as not to lose it.
Neoprene Side Strips
There are some great neoprene side strips on both sides of the Orbit. I never had any issues with rubbing but if your elbows, arms or hands should rub the side, it will not hurt at all. The side strips are soft and comfortable.
Features that are Lacking
Storage – The Orbit is truly a day trip inflatable kayak. Besides placing a small dry bag up front there is really no extra space for cargo.
D-rings – There are no D-rings attached to the Orbit so there is no place to tie down any gear.
Performance
As mentioned above I was pleasantly surprised with the performance of the Infinity Orbit. This inflatable kayak is a lot of fun to paddle around and perfect for either some easy lake paddling, cruising down a river or even playing in the waves.
Maneuverability
The Orbit is only 8 feet long and consequently is very easy to paddle and maneuvrer. It turns very quickly and paddles with decent speed with very little effort.
Tracking
Considering the size and shape of the Orbit, I was actually very impressed with how well it tracked. It was not perfect but it was far better than many other inflatable kayaks within this size range.
I had no problem paddling it on the lake and in choppy waves. Although it is truly a day trip kayak, I was perfectly content for several hours while paddling the Orbit.
Pictures and Video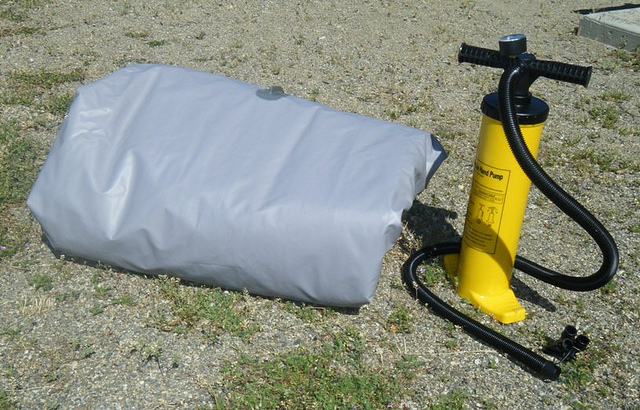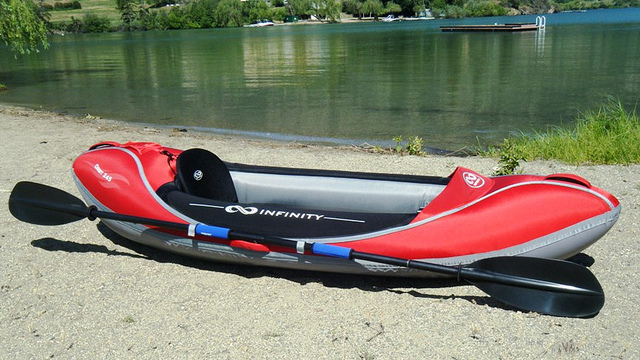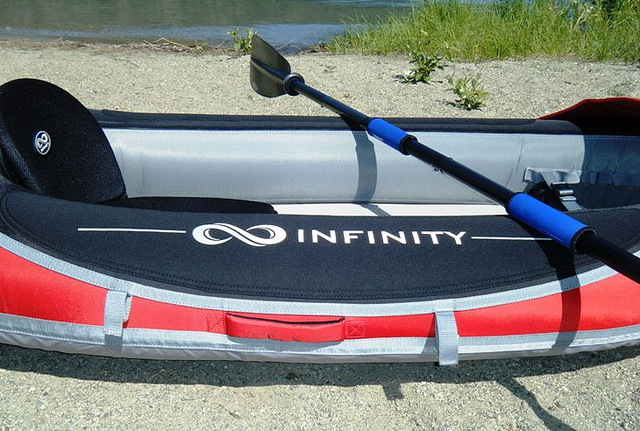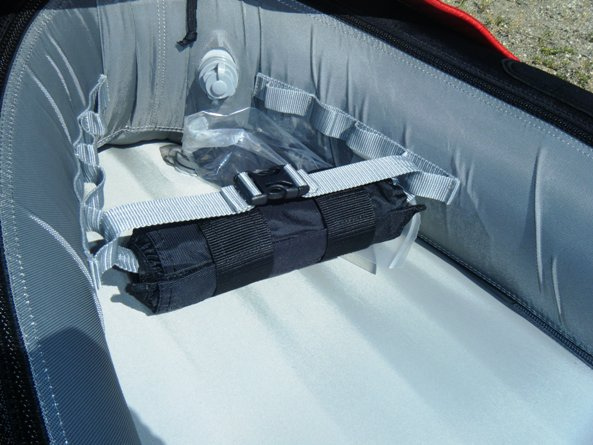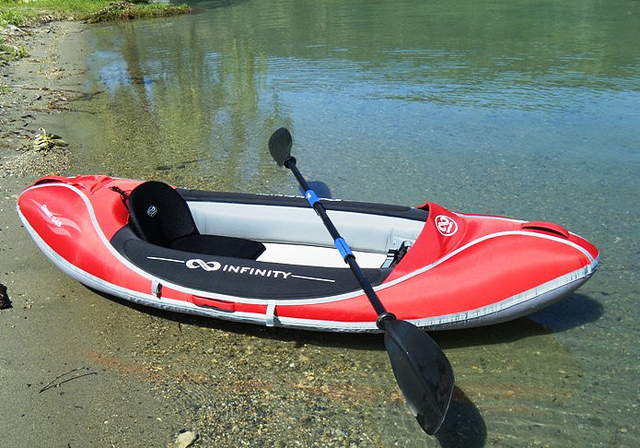 See more of our pictures of the Infinity Orbit on the IKWorld Flickr page.
Final Thoughts
I think the Orbit is truly ideal for traveling and for those who want a very light weight inflatable kayak that is easy to take anywhere and store in a small space.
The material is not as strong as some other models but durable enough to last a very long time with very little wear and tear if taken care of properly.
Considering the size, I was impressed with the tracking and speed and although this is not a high performance kayak, it is very fun to paddle, easy to manoeuver and versatile enough to kayak on lakes or calm rivers.
As there is not much storage space, the Orbit is best suited for day trips only.
Where To Buy
This kayak is no longer available.