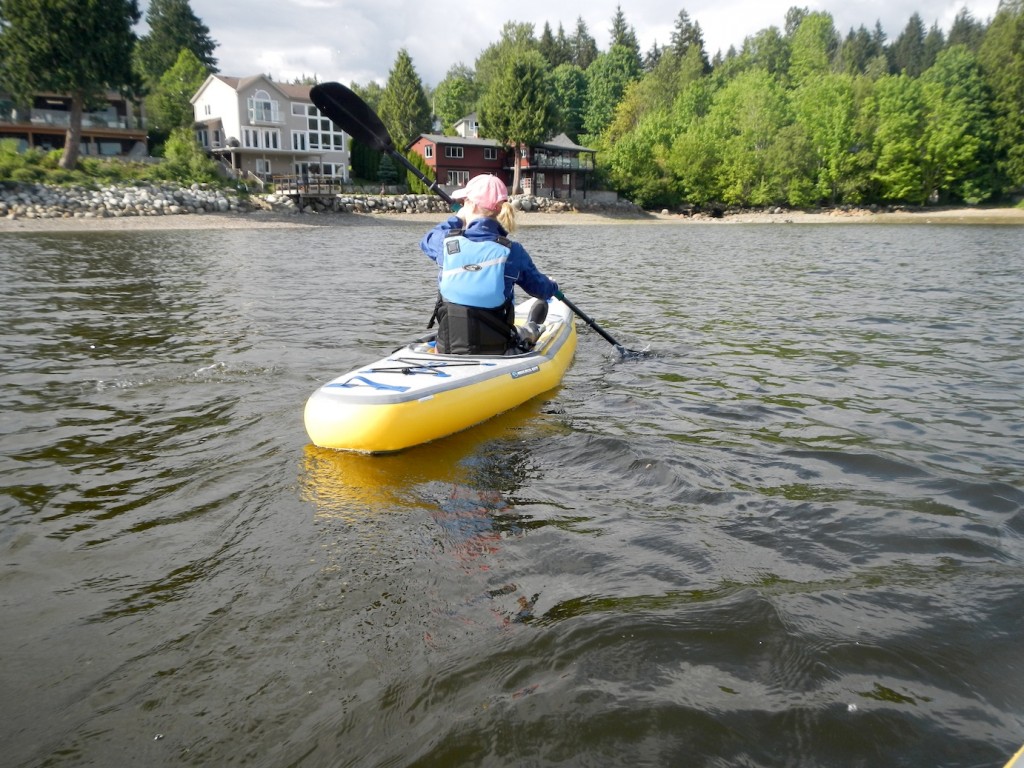 One of the coolest things about owning an inflatable kayak is that you can take it traveling.
Most people think of kayaking as an activity done close to home or at least within driving distance.
However a large majority of inflatable kayaks can easily be checked on an airplane with no extra fees involved.
Depending on the airline you are flying, you can often check two bags under 50 lbs. As many inflatables weigh far less even with the paddle and pump included, you can check it in as your second luggage.
For the airlines that charge you per bag it is often only a twenty-dollar charge so nothing too steep.
Things You'll Need
Kayak
4-piece Paddle
Pump
PFD
You don't need much in order to travel with your inflatable kayak. Many of them come with a strong carry bag that is fine for checking on airplanes.
You may need to tape the straps of the bag so they don't get caught on anything, but otherwise it should be fine.
If you feel better about it you can also store your kayak in a large suitcase or duffel bag for added protection.
A 4-piece paddle is much easier to travel with than a 2-piece or a 1-piece paddle. When the paddle breaks apart into four pieces it often fits nicely in your suitcase or the kayak bag.
I find the pump can be the most annoying piece of equipment to pack. A hand pump can be a little bulky. If it fits in your kayak bag then great, otherwise you may need to fit it in your suitcase.
I have now taken to traveling with the little K-Pump K20 because it fits easily in my suitcase without taking up much room. It is also an awesome pump.
You can either bring your PFD with you on your travels or rent or purchase a cheap one when you arrive at your destination. However I find that I can often just throw it in with the kayak and then not worry about it.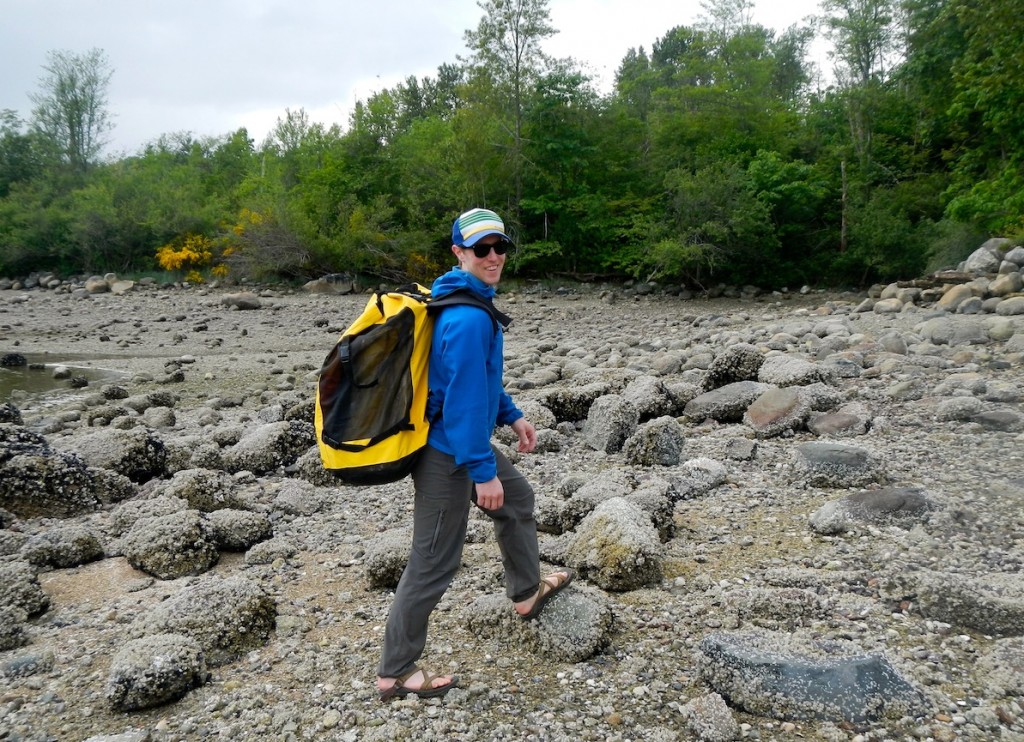 Getting To The Water
There are so many awesome waterways to explore and having your own kayak along with you makes it that much easier to get out anytime you like without having to deal with expensive rental fees that usually limit your time and adventure.
You have a few options when it comes to getting your inflatable kayak to the water while you are traveling.
If you are staying within walking distance to the water that's fantastic. You can just inflate your boat at your lodging and carry it to the water whenever you want to use it.
However if you have to drive to the water you can either transport the kayak in the trunk of your vehicle and pump it up once you have reached the shore.
Or you can use an inflatable roof rack to transport your kayak. This is something I have recently discovered and wished I had known about years ago.
An inflatable roof rack rolls up into a tiny little package that you can take traveling with you and then you can use it on your rental car.
This is handy if you want to use your kayak daily and don't want to bother deflating and pumping it back up each day.
The inflatable roof racks are ideal for inflatable kayaks or boards and I found worked quite well.
It's a great solution for transporting your kayak when you have a rental car.
Advantages
The advantages to having your own kayak with you while you are traveling pretty cool.
You can hop in the water any time you like which means you get to explore all kinds of waterways in all different areas.
You don't have to count on a rental company being nearby or pay their expensive prices.
Your time is not limited… you can stay out on the water as long as you like and go as often as you like.
Bottom line is that traveling with an inflatable kayak is a lot of fun. There is very little hassle and it really opens up a whole new travel experience and adventure.
A solo kayak is going to be much easier to travel with than a tandem because it will weigh less and be smaller to carry.
However there are some awesome tandem models that are still quite light weight and work well for traveling with a partner.
Check out our inflatable kayak comparison charts to find a model to suit your needs.