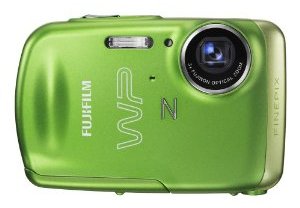 I bought a new camera. After ruining my last two while kayaking (one dropped in the water and the other dropped on the rocks) I decided that I would get myself a waterproof camera this time.
Waterproof cameras are known not to provide as good a picture as a decent regular digital camera so I decided that I didn't' want to spend a huge amount of money on it. I figured that I would use it strictly for kayaking and get a really good regular digital camera later on.
I looked on Amazon as they always seem to have the best deals and I found the Fujifilm FinePix Z33WP 10 MP waterproof digital camera
. The price was right and the features sounded good so I went for it.
My Research
My research before buying this waterproof camera included reading the reviews on Amazon and anywhere else I could find as well as looking at some YouTube videos that different people had put up with pictures and video taken from this camera.
The reviews were mostly really good even though it was obvious that this was not the BEST waterproof camera on the market. It seemed to me the most popular waterproof digital camera was the Canon Powershot.
I looked closely at the Canon Powershot waterproof camera but it cost more than twice as much as the Fujifilm. Granted that usually means that it will be a much better camera but I was sticking to my focus of simply using it for kayaking and water fun and not as my main camera. Therefore it was important to me to keep the cost down.
Pro Fujifilm FinePix Waterproof Camera
There were quite a few things that I really liked about this camera, including: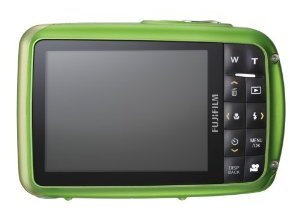 It is waterproof up to 10 feet
It has a big LCD screen (2.7-inch and 230,000 pixel resolution)
It is little and can easily fit in the pocket of my PFD
It has face detection technology meaning that it automatically removes red-eye and identifies up to ten human faces in a scene, as well as sets the correct focus and exposure no matter where the subjects are located within the frame.
The buttons on the back are extremely easy to use and very user-friendly
It has one touch movie mode that is able to capture VGA quality movie clips at 30 frames per second with sound.
It has a very long battery life. The rechargeable battery can last up to 200 shots
It has "intelligent scene recognition" meaning that besides being able to detect faces it also is able to recognize six types of scenes automatically. The camera will optimize the ideal exposure, focus, white balance and ISO for the scene to make sure the best picture possible is captured.
It has a really cool feature called "blog mode" which automatically resizes a photo to a standard 640×480 pixels (VGA) or 320×240 pixels (QVGA) image size and enables 12 in-camera editing features such as zooming, miniature effect, illustration and painting.
It is available in some great colors!
Against the Fujifilm Finepix Waterproof Camera
It is not very shock proof or freezeproof like the more expensive waterproof cameras are such as the Canon Powershot.
This particular model is only 10.0 megapixel resolution – there is a 12.0 megapixel version available for slightly more money.
It only has 3x optical zoom whereas the Canon Powershot has 5x optical zoom.
Conclusion
Knowing that it wasn't the absolute best waterproof camera on the market I decided to give it a shot. I wasn't too concerned that it was not overly shock proof (as long as I don't drop it on the rocks again I should be fine).
The reviews of people who had actually bought this camera were really good even though the reviews from other websites comparing it to different models were not as good. I still thought it sounded perfect for me but if you wanted a really good quality waterproof camera I do believe that the Canon Powershot D10 sound like the best one.

My Thoughts after Using it…
My camera (ordered in green) was delivered to me very quickly and I used it on my trip to Oregon two weeks ago. I had planned on doing some kayaking but it poured with rain the whole time I was there which was unfortunate – however Oregon is such a lovely place to be no matter what the weather!!
I got to try out my camera in the rain and I have been extremely impressed. For one thing it was a really nice feeling to not have to worry about it getting wet. I even took some pictures of some gorgeous water falls and the mist and spray from the falls were all over my camera and I did not have to be concerned.
The quality of the pictures is better than I expected. I had read that the underwater pictures were fantastic but for every day use it will not compare to a better model. However I would have to say that the quality of the pictures was just as good as my last regular digital camera if not better.
Overall I was extremely impressed and would highly recommend this camera to anyone looking for an easy to use and reliable waterproof camera for kayaking and all types of water fun.
Below is one of the pictures I took with my new camera of some waterfalls in Oregon. Keep in mind the weather was very bleak.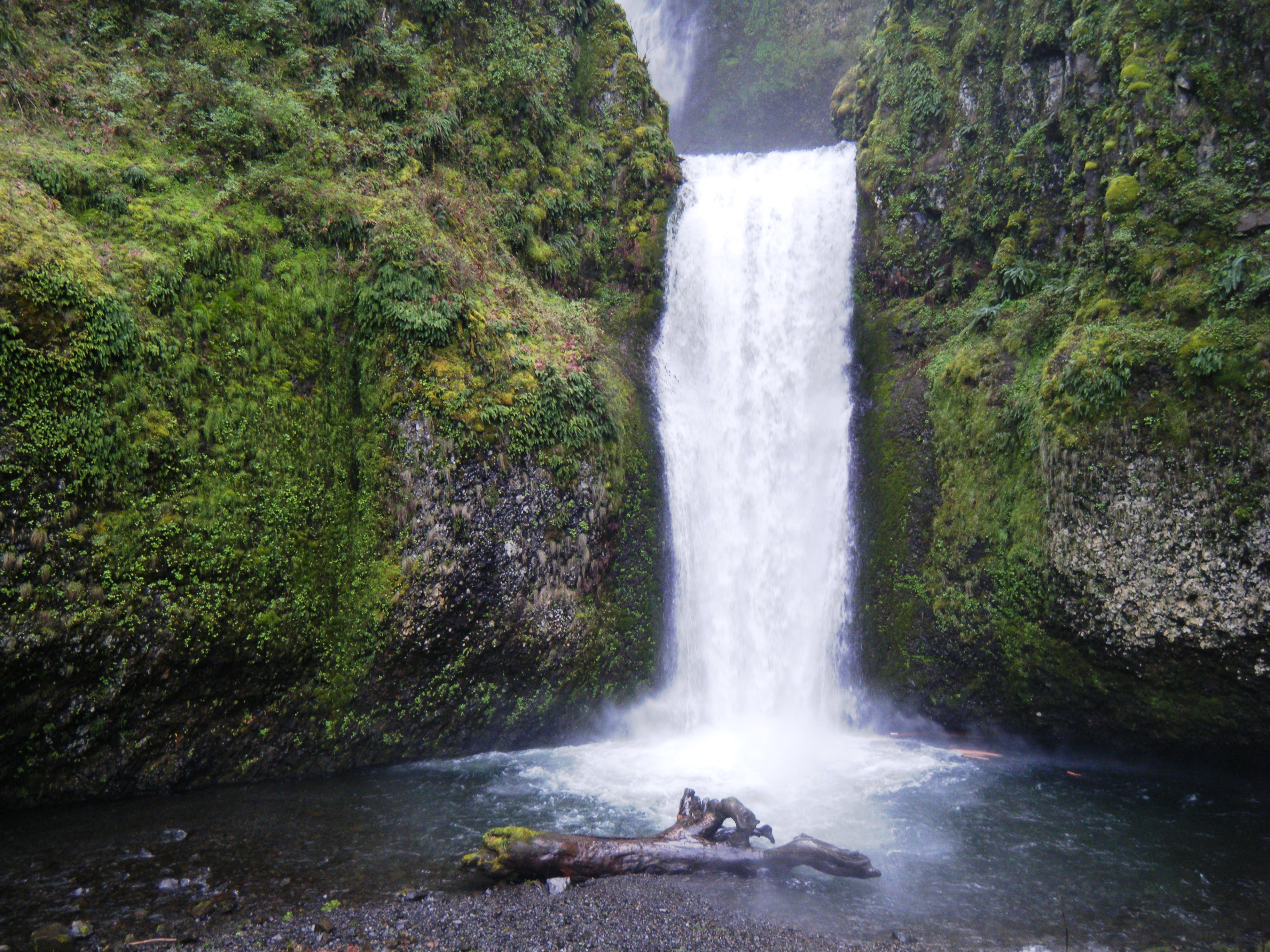 Important Tips
This camera comes in a variety of different colors… green, black, blue or pink (and possibly more). The prices vary depending on the color. I found the black one to be the cheapest, then the green (I bought it for $129) and the pink and blue are higher priced (quite a bit higher), so watch for that when you are looking.
This camera comes with 50 MB of built-in memory. I would highly suggest purchasing a memory card with this camera that can hold a lot more images. It is able to handle SD/SDHC memory cards.
Find more information on the Fujifilm FinePix Z33 Waterproof Camera
.