Below you will find a list of inflatable canoes. There are quite a few different types and they can be ideal for recreational flat water paddling as well as for heavy whitewater canoeing.
Some are designed for light day use while others are able to handle multi-day expedition adventures. One thing they all have in common is that they are extremely fun to paddle and convenient to transport and store.
If you don't find the canoe you are looking for then please check out our inflatable kayak reviews as many of the kayak models can also be paddled canoe-style as well.
Click the canoe names below to read the full detailed reviews…
This is a high-end inflatable canoe that can handle just about anything you throw at it. It is very stable, has adjustable bench seats and comes with a fantastic 10-year warranty. It is by far one of the best inflatable canoe's on the market.  The Traveler will take you anywhere you want to go and hold one heck of a lot of gear.

I have always really liked the Orinoco. It can handle up to class IV rapids easily and only weighs 55 pounds. There are thigh straps that can be used if needed and lots of room for extra gear. This is another very high quality inflatable canoe that handles just about anything beautifully.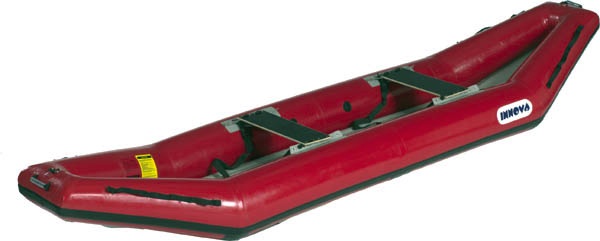 The Vagabond can handle up to class III rapids and is fairly light at 38 lbs. It is very well made and great for river trekking expeditions.  The Vagabond is ideal for traveling or taking on an airplane.

This is the most affordable option for an inflatable canoe. You get a lot for your money and although it is not as high quality as the more expensive models listed above, it is still a great canoe and a lot of fun to paddle.  It comes with two seats that can be adjusted for solo use.  It also comes with two kayak paddles but you can easily paddle the 330 canoe style as well.
The 370 is a longer version of the 330. It is better suited for two people as you have much more leg room for comfort. It is also very affordable and a great product that comes with a 180-day guarantee and a 3-year warranty.  The 370 comes with 2 kayaks paddles and 2 high-end inflatable seats.  It is a very comfortable watercraft for a great price.

The Colorado is a very popular model. Basically with this canoe, the price is right and it looks great. It can be used for fishing, lazy days on the lake or family fun. It offers a fair amount of versatility and is great for recreational use.  The quality is decent but not fantastic.  It is great for family use, fishing or just fun recreational days out on the water.

This is the only solo inflatable canoe option. It is truly best suited for one person and is light enough to take anywhere. I've paddled this canoe with a canoe paddle as well as with a kayak paddle, it can work both ways just fine. Tracking isn't the greatest but it paddles well in rivers.  A nice looking canoe and fairly comfortable.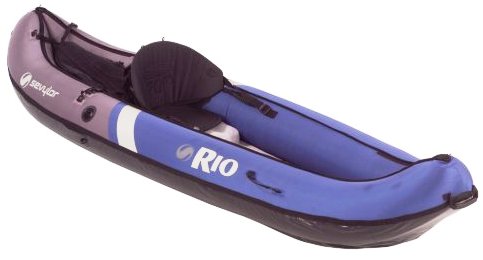 This is the cheapest model of the bunch. You can't really expect too much from it performance wise as it really is at the lower end of the spectrum, but it is a very affordable way to get out on the water. It is stable and easy to paddle and best suited for lakes or slow moving rivers.  It will not last as long as the others and with this model it is very important to store it out of direct heat or cold in order to keep the material strong.